Our Service Delivery Partners
"Durham Youth Housing and Support Services (DYHSS) Board is taking a planned, deliberate approach through stakeholder engagement, sound strategic planning and a focus on the real needs of at-risk and homeless youth to ensure we do it right."
Partnerships are very important to Durham Youth Housing and Support Services. We fully realize our success is dependent upon strong, cooperative, successful public and private sector partnerships.
To that end, we have consolidated a number of key principles for community development as well as service delivery. The DYHSS business plan has been developed with the input of youth and ensures the ongoing involvement of youth. It also nurtures and develops non-traditional partners in the provision of youth housing and services, such as labour and business.
We recognize there are many fine, local community organizations that serve the community, and in particular, youth very well. It is not our wish to open a competitive, duplicative organization.
Separate from the best practices we plan to incorporate in our service delivery plan, we feel that Durham Youth Housing and Support Services will provide support to those agencies already serving youth in two ways; first, through a consolidated holistic approach to housing and support services for youth and second, through providing additional financial resources through "purchase of service" arrangements.
DYHSS has worked with numerous organizations in developing our service delivery plan, and we hope many of them will ultimately become a service delivery partner. The fine organizations we hope to work with include but are not limited to:
Canadian Mental Health Association, Community Development Council Durham, Cornerstone Community Association, Durham Alternative Secondary School, Durham Advisory Committee on Homelessness, Durham Children's Aid Society, Durham College, Durham Mental Health Services, Durham Rape Crisis Centre, Durham Regional Police Service, Eastview Boys and Girls Club, FASD Committee Durham, John Howard Society of Durham Region, North Durham Social Development Council, North House, Pinewood Centre, Regional Municipality of Durham, The Refuge, The Salvation Army, The Youth Centre, University of Ontario Institute of Technology, United Ways, Whitby Mental Health Centre, YMCA Durham, YWCA Durham, Ontario Trillum Foundation, Home Depot Foundation. City of Ajax, Feed the Need for Durham Region, The Food Bank.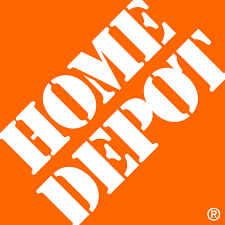 "Durham Youth Housing and Support Services has a unique business model that will not duplicate existing services in the Region, but rather develop partnerships to effectively and efficiently serve at-risk and homeless youth."